Find accommodation listings:
or select a top Nova Scotia destination:
Display listings by accommodation type by using the menus at the top of the page
Find the best place to stay in Nova Scotia
You will find hundreds of things to see and do, places to stay, festivals, events, and attractions for you to experience throughout the province. Nova Scotia and the maritimes are a wonderful combination of beautiful scenery, lively festivals, small-town charm, fascinating history, and friendly and down-to-earth people. Drive through New Brunswick or come by Ferry through St. John. Take the CAT from Bar Harbor, Maine or the Confederation Bridge from PEI.
Nova Scotia is a great place to visit. Tour our coastal highways. Discover our parks, museums and wilderness areas. Sample our unique food, music, crafts and folkways. Relax and unwind in a place that puts a premium on community pride and family life.
We have been welcoming visitors for hundreds of years and Nova Scotia has been a vacation destination for more than a century. And we've earned a reputation for genuine friendliness and warm hospitality. Experience history and unwind in a heritage bed and breakfast or inn. Play a round of golf. Get romantic. Come discover your Nova Scotia in Atlantic Canada.
Listed under Halifax Bed and Breakfasts
Halifax's only waterfront Inn. Enjoy the picturesque views from your very own ocean front balcony room accentuated with peaceful decorations and private ensuite 4 piece bath. each room has telephone, cable television, hairdryer, fan and comfortable queen-size beds. Cots available upon request at no ..... Read More ...
Listed under Sydney Bed and Breakfasts
Our new home is decorated in Victorian style with antiques and quality furnishings. Cable TV in each guest room. We are centrally located near downtown Sydney and two shopping centers. It is a 30 minute drive to the Newfoundland Ferry of the Fortress of Louisburg. Relax in the comfort of our ..... Read More ...
Listed under Lunenburg Bed and Breakfasts
Greybeard's hosts Bob and Rosanna Higgins are living a decades-old dream. They welcome guests with fine Maritime hospitality - offering them a relaxing pause in their journey, a good night's sleep, and a memorable breakfast. "Our house was built in 1887 for Captain William Howard Hebb ..... Read More ...
Listed under Antigonish Bed and Breakfasts
Sugarloaf Mountain crowns the top of Fairmount Ridge; a popular hiking trail and a great place to get a magnificent view of St. George's Bay. Only a few short kilometers bring you to sandy beaches where you can stroll, sunbathe, or swim. Whether it is a sunrise, a sunset, or a double rainbow above ..... Read More ...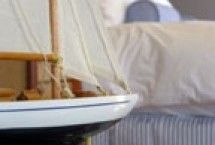 Listed under Wolfville Bed and Breakfasts
They say, there is no place like the Annapolis valley. Its lush greenery, vast orchards, pristine vineyards and peaceful ambience are sure to please all who discover it. When you are visiting Wolfville, at the heart of the valley, come and make yourself at home in our classic revival-style bed and ..... Read More ...
Listed under Port Hawkesbury Bed and Breakfasts
Strategically located at the entry area of Nova Scotia's masterpiece, Cape Breton Island,this is the ideal location for those planning a vacation to explore the island and experience the seascapes, outstanding cuisine, hospitality, rousing ceilidhs and inspiring history. Visit the island and you ..... Read More ...