Find accommodation listings:
or select a top Nova Scotia destination:
Display listings by accommodation type by using the menus at the top of the page
Find the best place to stay in Nova Scotia
You will find hundreds of things to see and do, places to stay, festivals, events, and attractions for you to experience throughout the province. Nova Scotia and the maritimes are a wonderful combination of beautiful scenery, lively festivals, small-town charm, fascinating history, and friendly and down-to-earth people. Drive through New Brunswick or come by Ferry through St. John. Take the CAT from Bar Harbor, Maine or the Confederation Bridge from PEI.
Nova Scotia is a great place to visit. Tour our coastal highways. Discover our parks, museums and wilderness areas. Sample our unique food, music, crafts and folkways. Relax and unwind in a place that puts a premium on community pride and family life.
We have been welcoming visitors for hundreds of years and Nova Scotia has been a vacation destination for more than a century. And we've earned a reputation for genuine friendliness and warm hospitality. Experience history and unwind in a heritage bed and breakfast or inn. Play a round of golf. Get romantic. Come discover your Nova Scotia in Atlantic Canada.
Listed under Parrsboro Bed and Breakfasts
2 rooms (King, Queen), each with PRIVATE bathroom. One extra room (Queen) is available separately if you need an extra bed. We are located at 2330 Western Avenue, Parrsboro. 2 rooms (Queen beds), each with PRIVATE bathroom. Located just up the hill from the Ship's Company Theater. Enjoy the peace ..... Read More ...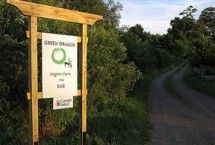 Listed under Tatamagouche Bed and Breakfasts
Green Dragon is a small certified biodynamic family-farm specialized in Fallow Deer, which is known for its beauty and great value meat! We also offer farm fresh organic vegetables, Shiitake mushrooms, eggs and more (season and sun dependant!).Walk the Llama, snow-shoe or stroll over to the ..... Read More ...
Listed under West Berlin Bed and Breakfasts
Blueberry Bay Seaside Inn welcomes its guests to West Berlin, located along the Lighthouse Route on the South Shore of Nova Scotia. We have everything you need when looking for your vacation destination. We are just 60 meters (65 yards) from the beach on Blueberry Bay, have walking trails on site ..... Read More ...
Listed under Louisbourg Bed and Breakfasts
We are the only accommodation property in Louisbourg with waterfrontage and private beach for your relaxation and recreation pleasures. Enjoy retiring at night and waking in the morning to the soothing sounds of the waves on our shore. We look forward to making your visit a memorable ..... Read More ...
Listed under Maitland Bed and Breakfasts
Constructed for the most part by the master carpenters of the local ship building industry, the homes of Maitland provide a extraordinary exhibition of unique 19th century architecture. Cresthaven was built in the Classical Revival Style for Captain John Macomber in 1865. The roof eaves are ..... Read More ...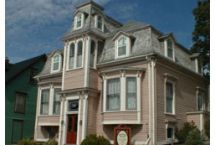 Listed under Lunenburg Bed and Breakfasts
Registered Heritage Inn (c 1880) located in the heart of the Historic District overlooking the water. Each of our 7 rooms expresses our strong commitment to Victorian Furnishings and is equipped with a private 3 or 4 pce. bathroom and cable TV. Recipient of Nova Scotia Home Award for Extraordinary ..... Read More ...