Beacon Motel & Lodge
Family owned and operated motel in Sydney.
Listed in Sydney Motels.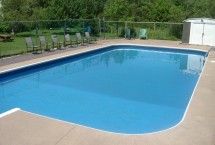 Only 20 minutes from the Newfoundland ferry. Free local phone calls, parking. outdoor pool. Small groups welcome. 10 A/C rooms, 4-pc bath, remote TV; cots available. Close to shopping and highway.
Please note the information provided here may have been collected from a number of sources and should not be considered authoritive. Please check with the property listed for up-to-date information and current pricing information. Unless specified otherwise, all distances are linear and do not represent driving or walking distances.
Beacon Motel & Lodge
294 Keltic Drive

,
Sydney,
Nova Scotia,
Canada,


B1R 1V7
Telephone: (+001) 902-562-8282
Beacon Motel & Lodge may be a suitable property if you are looking to stay near Membertou, Howie Centre, Sydney Forks, North Sydney, Sydney Mines, Little Bras d'Or, Marion Bridge, Bras d'Or, River Ryan or East Bay.