Comfort Inn
An ideal choice for business and leisure travel.
Listed in Amherst Hotels.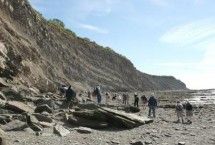 Our convenient location offers easy access to restaurants, services and attractions nearby such as golf, skiing, beaches and boating facilities so there is always something to do. We offer free wireless high-speed Internet in all rooms, a guest computer, free daily newspaper, local calls, coffee and tea. We offer a wide range of business and the best service in the business. Rollaway and crib available on request.
Please note the information provided here may have been collected from a number of sources and should not be considered authoritive. Please check with the property listed for up-to-date information and current pricing information. Unless specified otherwise, all distances are linear and do not represent driving or walking distances.
Comfort Inn
143 South Albion Street

,
Amherst,
Nova Scotia,
Canada,


B4H2X2
Telephone: (+001) 902-667-0404
Comfort Inn may be a suitable property if you are looking to stay near Nappan, Springhill, Tidnish, Joggins, Oxford, Lorneville, Amherst Shore, Pugwash, Moose River or Gulf Shore.