Halifax's Seasons Motor Inn
A casual relaxed motel close to the center of Halifax.
Listed in Halifax Motels.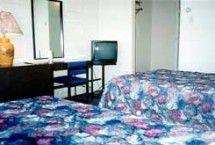 Close to all services & shopping centres and only minutes away from historic downtown Halifax.
Please note the information provided here may have been collected from a number of sources and should not be considered authoritive. Please check with the property listed for up-to-date information and current pricing information. Unless specified otherwise, all distances are linear and do not represent driving or walking distances.
Halifax's Seasons Motor Inn
4 Melrose Avenue

,
Halifax,
Nova Scotia,
Canada,


B3N 2E2
Telephone: (+001) 902-443-9341
Halifax's Seasons Motor Inn may be a suitable property if you are looking to stay near Wyse Corner, Dartmouth, Bedford, Timberlea, Petite Riviàre, Herring Cove, Sackville, Eastern Passage, Hammonds Plains or Fall River.