Hearthstone Inn
Hoyel nestled on the banks of the Sydney River.
Listed in Sydney Hotels.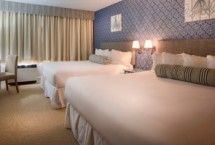 With your comfort in mind we upgraded the rooms by removing the carpet, replacing with flooring, new vanities and a fresh new look. Be sure to check out our new theme rooms. We worked with Parks Canada and the miners museum to create rooms that portray the top five attractions on the Island. The rooms include: The Fortress of Louisbourg room, Alexander Graham Bell Room, Miner's Museum room, Celtic Room,and Cabot Trail Room. The rooms will have decor and memorabilia from each attraction and you will be living the experience.
Please note the information provided here may have been collected from a number of sources and should not be considered authoritive. Please check with the property listed for up-to-date information and current pricing information. Unless specified otherwise, all distances are linear and do not represent driving or walking distances.
Hearthstone Inn
560 Kings Road

,
Sydney,
Nova Scotia,
Canada,


B1S 1B8
Telephone: (+001) 902-539-8101
Hearthstone Inn may be a suitable property if you are looking to stay near Membertou, Howie Centre, Sydney Forks, North Sydney, Sydney Mines, River Ryan, Little Bras d'Or, Marion Bridge, Bras d'Or or Albert Bridge.