Murphy's Camping On The Ocean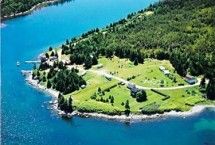 The Murphys welcome you to come & enjoy our hospitality and all that Mother Nature has to offer at one of the most scenic & interactive camping locations in Nova Scotia.
Just 80 km east of Halifax on the beautiful Marine Drive, Highway # 7. At Murphy Cove, turn at Murphy's Road & drive 1.5 km to the Atlantic Ocean.
Please note the information provided here may have been collected from a number of sources and should not be considered authoritive. Please check with the property listed for up-to-date information and current pricing information. Unless specified otherwise, all distances are linear and do not represent driving or walking distances.
Murphy's Camping On The Ocean
308 Murphys Road

,
Murphy Cove,
Nova Scotia,
Canada,


B0J 3H0
Telephone: (+001) 902-772-2700
Murphy's Camping On The Ocean may be a suitable property if you are looking to stay near Tangier, Clam Bay, Spry Harbour, Spry Bay, Lake Charlotte, Upper Lakeville, Salmon River Bridge, West Jeddore, Head of Jeddore or Jeddore.