Travelodge Suites New Glasgow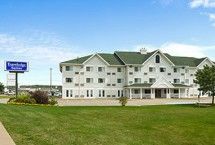 Located in the heart of shopping and business districts and within walking distance to restaurants. Moments away from the new Pictou County Wellness Centre. The hotel boasts clean, comfortable rooms with a friendly and welcoming staff that strive to make your stay a great experience.
Please note the information provided here may have been collected from a number of sources and should not be considered authoritive. Please check with the property listed for up-to-date information and current pricing information. Unless specified otherwise, all distances are linear and do not represent driving or walking distances.
Travelodge Suites New Glasgow
700 Westville Road

,
New Glasgow,
Nova Scotia,
Canada,


B2H 2J8
Telephone: (+001) 902-928-1333
Travelodge Suites New Glasgow may be a suitable property if you are looking to stay near Stellarton, Westville, Trenton, Pictou, Braeshore, Lyons Brook, Egerton, Caribou, Lansdowne or Waterside.