Waverley Inn
Listed in Halifax Hotels.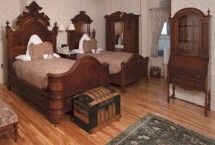 Located just a few blocks from the city centre this heritage inn has been renovated to offer style- comfort and value. Beautiful antique filled guest rooms are well appointed and offer a variety of amenities. On-site parking- high-speed wireless internet and hot cold breakfast buffet are included with your stay. Halifax 0 MILE N
Please note the information provided here may have been collected from a number of sources and should not be considered authoritive. Please check with the property listed for up-to-date information and current pricing information. Unless specified otherwise, all distances are linear and do not represent driving or walking distances.
Waverley Inn
1266 Barrington Street

,
Halifax,
Nova Scotia,
Canada,


B3J1Y5
Telephone: (+001) 902-423-9346
Waverley Inn may be a suitable property if you are looking to stay near Dartmouth, Wyse Corner, Herring Cove, Eastern Passage, Bedford, Timberlea, Petite Riviàre, Sackville, Lawrencetown Beach or East Lawrencetown.